bet365 Review
OVERALL RATING: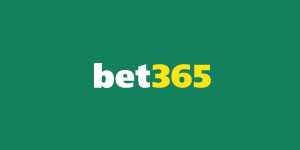 Website:
bet365.com.au
---
This bet365 Review will provide a full overview of this bookmaker and the best betting features. This review is our personal opinion and based on our recent interactions.
Originally created in the United Kingdom, bet365 now services millions of customers and is an Internationally known brand. They've since moved into the Australia betting industry and this review will aim to determine if they're worth creating an account with.
Betting Features
Bookmaker Card - At this bookmaker, they give you the opportunity to sign up for a bookmaker card that will provide instant access to your winnings.
Cash Out - Adding to the customisable experience at this bookmaker is Cash Out. This gives the ability to take the return before a bet finishes.
Live Streaming - This bookmaker is one of the best in the industry for providing live streaming of sports and racing. So you can watch the live action and bet at the same time.
Multi Maker - Easily create a multi-bet with the Multi Maker feature at this bookmaker. It includes a wide range of sports and different bet types.
My Alerts - Receive mobile notifications with the My Alerts feature. This can include score updates as an example.
Promotions - Betting promotions are widely available at this bookmaker. In general, this can include multi-bet offers, early payout promotions and more.
Sports Betting Markets - They have every sport and race covered with a massive range of betting markets per day.
Variety of Deposit Options - There's a huge number of deposit options to choose from at this bookmaker.
Quick Code - Get your bet on in no time with the Quick Code option.
Creating an Account
This section will detail how to create a bet365 account whether you're using the desktop website or mobile app.
Desktop Website
In the top right corner, click on "join now" and a popup window will appear.
Enter your Country of residence, personal and contact information.
Now, select "Join bet365" and check your registered email address for instructions.
Mobile App
Download the mobile app from the Apple App Store (iPhone). While for Android, access the mobile website at mobile.bet365.com.au. Then, scroll until you see a "View all bet365 apps" link. On the next screen, select the download link.
Once the app is downloaded, click "Join" in the top menu (near the logo).
Fill in the registration form and create a login to get started
Confirm the new account by tapping "Join bet365" and they'll send an email with login instructions.
bet365 Card
If you're looking for a way of gaining instant access to your funds, a bookmaker card will provide this ability and bet365 has you covered. As a verified customer, you can signup for the card via the my account section and you will need to follow the instructions. This involves accepting the terms and conditions, being an Australian resident and your address must be correct. The thing to watch with this card is withdrawable amounts only count for turned over amounts. For example, say you deposit $100 and place a $10 bet which wins $40, you will only be able to withdraw $40 and the rest will need to be turned over before a withdrawal can be made.
bet365 App Review
The mobile app brings the same betting experience to mobile with a streamlined version of the desktop website. Firstly, the homepage is nicely designed with upcoming markets, live in-play events, next to jump races and any available promotions. Within the left-side menu, you'll be able to quickly find sports betting markets and a range of live betting events. One of the great features of the app is live alerts. They provide the ability to receive live notifications for selected games. Such as for an NBA game, you can set up alerts to your phone with quarter time scores or even point by point score. Which is handy if you can't watch the game live. Speaking of watching sport live, the app also includes the great live streaming options available at this bookmaker. If an event can be live streamed, it will be represented by a video icon next to the betting market. A nice feature that is currently missing from the app is a pin-code login option, which saves you entering a password each time. But in the end, this is an impressive mobile app for betting and creating a customisable experience.
Live In-Play Betting
Looking at the live in-play betting available at this bookmaker, they have a nice range of markets to bet on while watching the action unfold. These markets can be easily found in the top left-hand menu via the desktop website. The available sports and racing events will be featured in the top overview section. In terms of racing, they have races available from around the globe and locally. It doesn't stop there as they also have sports covered with live betting on Soccer, Tennis, Basketball and more. There's a schedule option which will show upcoming live events as well.
Live Streaming
At bet365, live streaming is a key strength as they provide some of the best options in Australia. On the desktop website, the live streaming service can be found in the top right menu underneath join now and once selected, it will display a popup window. Depending on the time of year, you can be watching live Tennis matches from around the World as well as niche sports such as Table Tennis. There's also live streaming of a huge range of Soccer matches and they have the NBA available for Basketball fans. Similarly to live in-play betting, there's a schedule option where you can plan what to watch and when. So if you're into watching live sports, this bookmaker is highly recommended in Australia.
Betting Markets
In terms of betting markets, they're easy to find via the website and app with the left-hand menu displaying all the available sports or racing betting markets. The odds are very competitive with the competition and you can find a bit more value depending on the sport. Each event is well supported with a number of different bet types from the basics to the advanced options. There are also future betting markets available per sport, such as NRL Grand Final winner or NBA championship winner. For racing enthusiasts, this bookmaker covers pretty much every race around the world and they offer a good range of bet types. This includes the basics of fixed price win and place bets. Then, they offer the ability to bet on the totes or starting price as well as exotic bets. Also, there's a full form guide that will help you find a winning bet. Another nice feature is the Black Book, which is useful for saving your favourite runners. Along with live streaming of racing, this bookmaker is well recommended for betting on the races.
Banking Options
In this section of the review, we'll summarise the banking options on offer at this bookmaker as of the time of our review.
Deposit:
At this bookmaker, the choices for depositing funds seem endless. They have the basics covered with Credit/Debit Card and offer a number of other instant deposit methods. There's also the opportunity to add funds via a bank transfer or the Bookmaker card.
Withdraw:
In our opinion, the best way to withdraw funds at this bookmaker is via the Mastercard they provide as it will give instant access. Otherwise, a bank transfer will be required and this can take a few business days to reach an account.
bet365 Customer Support
As this is an International bookmaker, customer support is very important for their clients. Firstly, they have a help/faq section that is available from the homepage top right menu. This section can help with such topics as making a deposit, limiting your account or instructions for placing a bet. Furthermore, they offer a live chat option which aims to resolve any quick queries and it's supported 24 hours per day/7 days a week. They also have an 1800 number and this allows you to speak with a team member. While for live betting, they offer an 1800 number and a local Australian number.
Pros and Cons
This section will look at the pros and cons of betting with bet365.
Pros:
Banking Options - This bookmaker offers some of the best banking options within the Australia betting industry and that sets them apart from the competition.
Live Streaming / In-Play Betting - The live streaming and in-play betting markets make this bookmaker one of the top choices in Australia. With the NBA season covered, MLB games and popular Soccer leagues covered, sports lovers will enjoy this bookmaker.
Mobile App - The mobile app available at this bookmaker is nicely designed for betting and offers unique features. This includes the ability to set up mobile notifications per game.
Cons:
Popup windows - Most links on the website will open in a popup window which can be hard to keep track of if you're browsing many pages.
Outdated Website Design - The bet365 website has not been updated for a number of years and the competition offers better options in this department at the moment.
Recap
In the end, bet365 provides an impressive all-around betting experience. They're highly recommended for people that are looking to watch live sports and bet at the same time. They also have a huge range of banking options for depositing funds and provide a number of unique features that will help improve your betting experience.
Keep in mind that this review is our personal opinion and based on our recent interactions, and should be considered an advertisement.
---
More Bookmaker Reviews
---