SPORTS BET BLOG
2020 NASCAR Cup Series:
Alsco Uniforms 500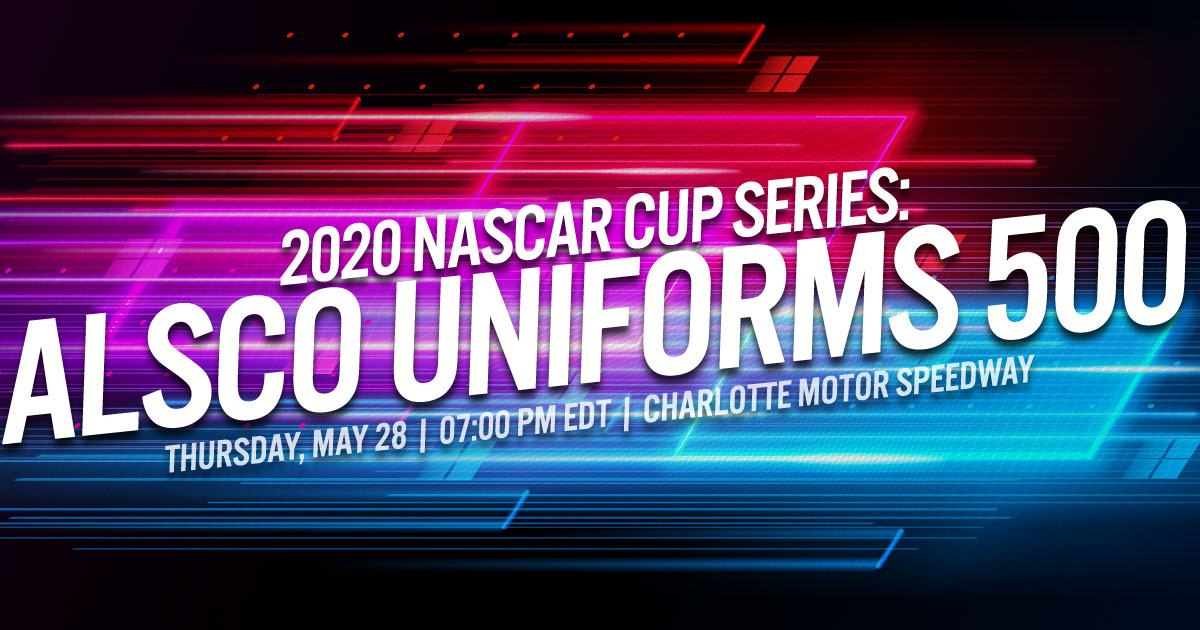 May 28, 2020 by Marc Jerbs
The Alsco Uniforms 500 which was scheduled on Wednesday night was postponed as persistent rains dampened the tracks at the Charlotte Motor Speedway.
The race was rescheduled for Thursday at 7:00PM EDT.
NASCAR has implemented strict measure on how to protect the drivers and its crew before they decided to resume their season.
Every race will be held without fans. There will be no practice sessions and the starting grid will be decided by random draw.
Kevin Harvick still holds the top position in the driver's standings with 291 points.
He is followed by Joey Logano, Alex Bowman, Chase Elliot and Brad Keselowski to complete the top 5.
Joey Logano and Denny Hamlin are the only two NASCAR drivers who have won 2 races this season.
The sportsbook handicappers have installed Kyle Bush as the driver to beat on Thursday night's Alsco Uniforms 500.
---
2020 NASCAR Cup Series:
Coca-Cola 600
May 21, 2020 by Marc Jerbs
NASCAR restarted its season last May 17 as it held the Real Heroes 400 at the Darlington Raceway which was won by Kevin Harvick. NASCAR revised its schedule for the month of May as they decided to put a midweek race as suggested by their race fans... read more »
---
2020 UFC Fight Night Jacksonville:
Overeem vs. Harris
May 14, 2020 by Marc Jerbs
On Saturday, UFC's third card over a seven-day period will feature the heavyweight match between Alistair Overeem and Walt Harris.
The last event that started in UFC 249 will be held again in Vystar Veterans Memorial Arena in Jacksonville, Florida and with no fans in attendance. The sportsbook handicappers have installed Mark Harris as the favorite to defeat Alistair Overeem on Saturday's UFC Fight Night in Jacksonville, FL... read more »
---