SPORTS BET BLOG
2020 NFL Week 12:
Pittsburgh Steelers vs. Baltimore Ravens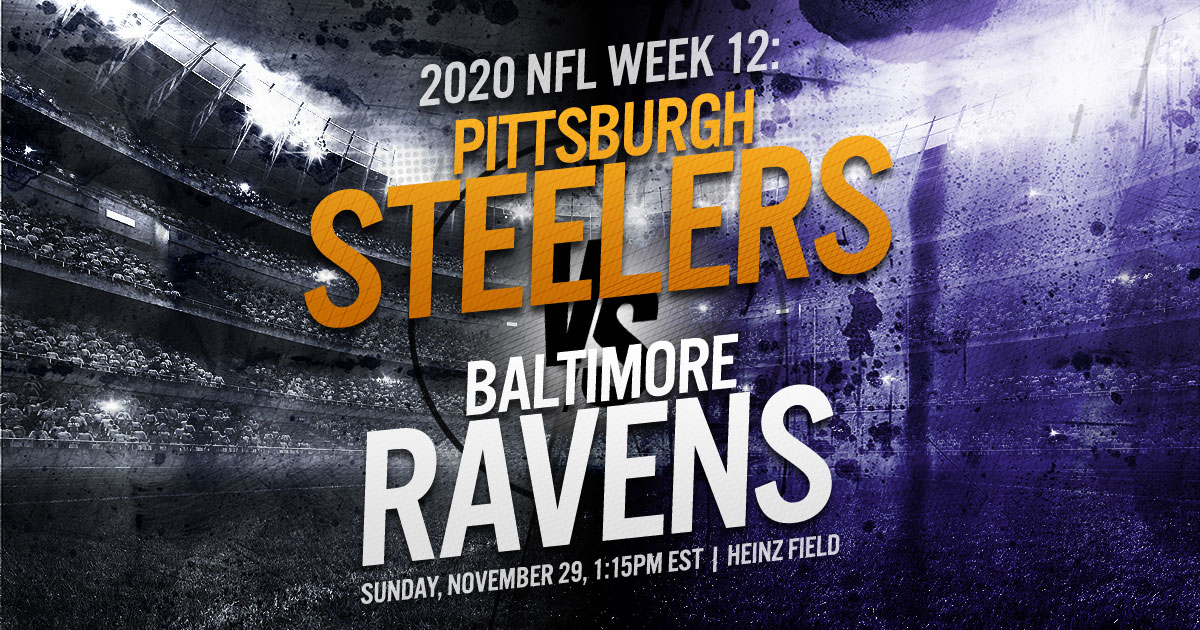 November 26, 2020 by Marc Jerbs
On Sunday, the Pittsburgh Steelers will face the Baltimore Ravens in Week 12 of the 2020-21 NFL season.
This game was scheduled for ThanksgIving day but was move to Sunday as the COVID-19 testing and tracing was needed within the Ravens organization.
Kick-off is set at 1:15PM EST at Heinz Field.
This will be the 2nd match of the season for both teams and Baltimore will be short-handed when they face Pittsburgh on Sunday.
Players Mark Ingram, JK Dobbins both tested positive for COVID-19 and Patrick Mekari, Matt Skura and Calais Campbell were added to the reserve/COVID-19 list.
All in all they have seven players who tested positive or have been identified as close contacts.
For the 2nd time this season, the Steelers were forced to change their plans as their Thanksgiving Day match was rescheduled.
Some Steelers are already fuming but they just have to dig it in and play on Sunday afternoon.
Pittsburgh will try to protect its undefeated record of 10-0 against Baltimore.
---
2020 NFL Thursday Night Football:
Arizona Cardinals vs. Seattle Seahawks
November 19, 2020 by Marc Jerbs
On Thursday, the Seattle Seahawks will face the Arizona Cardinals to start Week 11 of the 2020 NFL season. Kick-off is set at 8:20PM EST... read more »
---
2020 PGA / European Tour Major:
The Masters Tournament
November 12, 2020 by Marc Jerbs
On Thursday, the Augusta National Golf Club in Augusta, Georgia will host the 84th edition of the Masters Tournament. It was originally scheduled for April 9 – 12 but the tournament was postponed and rescheduled due to the COVID-19 pandemic... read more »
---