SPORTS BET BLOG
2020 PGA Tour:
PGA Championship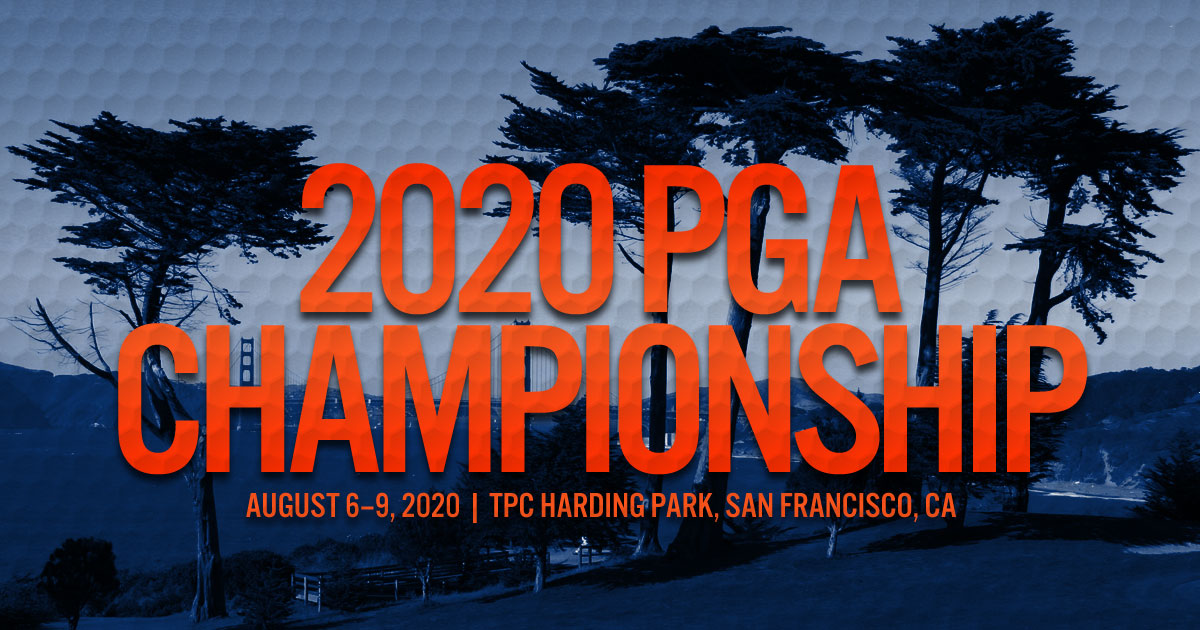 August 06, 2020 by Marc Jerbs
On Thursday, the PGA Tour moves to the TPC Harding Park for the PGA Championship.
The PGA Championship is one of the four majors on the golf calendar and it is only major left as The Masters, US Open and The Open Championship were cancelled due the pandemic.
This will be the 102nd edition of the PGA Championship and a total of 156 entrants have qualified for the only major tournament this season.
The field will consists of the top players in the World Golf rankings, former champions and thirty of which are first-time participants.
Back-to-back champion Brooks Koepka will start his quest for three-in-a-row PGA Championship title at 8:11AM EDT together with Gary Woodland and Shane Lowry.
The trio of Jordan Spieth, Dustin Johnson and Justin will follow them at 8:22AM EDT while the group of Justin Thomas, Tiger Woods and Rory McIlroy will tee-up at 8:33AM EDT.
The sportsbook handicappers have installed Brooks Koepka as the man to beat on Sunday's final round of the PGA Championship at the TPC Harding Park.
---
2020 NBA Season Restart:
Utah Jazz vs. New Orleans Pelicans
July 23, 2020 by Marc Jerbs
On Thursday, the NBA will restart its 2020 season after it was suspended last March 11 after Utah's Rudy Gobert tested positive for COVID-19 before their game against Oklahoma City. From that scenario, then NBA decided to stop the season. The restart will feature 88 games and will have 22 teams... read more »
---
2020 MLB Opening Day:
NY Yankees vs. Washington Nationals
July 23, 2020 by Marc Jerbs
On Thursday, the 2020 MLB season officially starts with the opening three-game series against the defending champion Washington Nationals. Game time is set at 7:08PM EDT and will be played at the Nationals Park... read more »
---
SPORTS VIDEOS
NBA Restart Full Game Highlights:
LA Clippers vs Phoenix Suns
August 04, 2020
Watch Devin Booker fake out Kawhi Leonard then knock down a turnaround jumper over the outstretched arms of Paul George as time expired to give the Phoenix Suns a 117-115 victory over the Los Angeles Clippers at the ESPN Wide World of Sports Complex on Tuesday. The Suns have won three straight in the bubble as they chase a playoff spot. Credits to the video owner.
---