SPORTS BET BLOG
CS:GO ESL Pro League Season 11:
FaZe Clan vs. TyLoo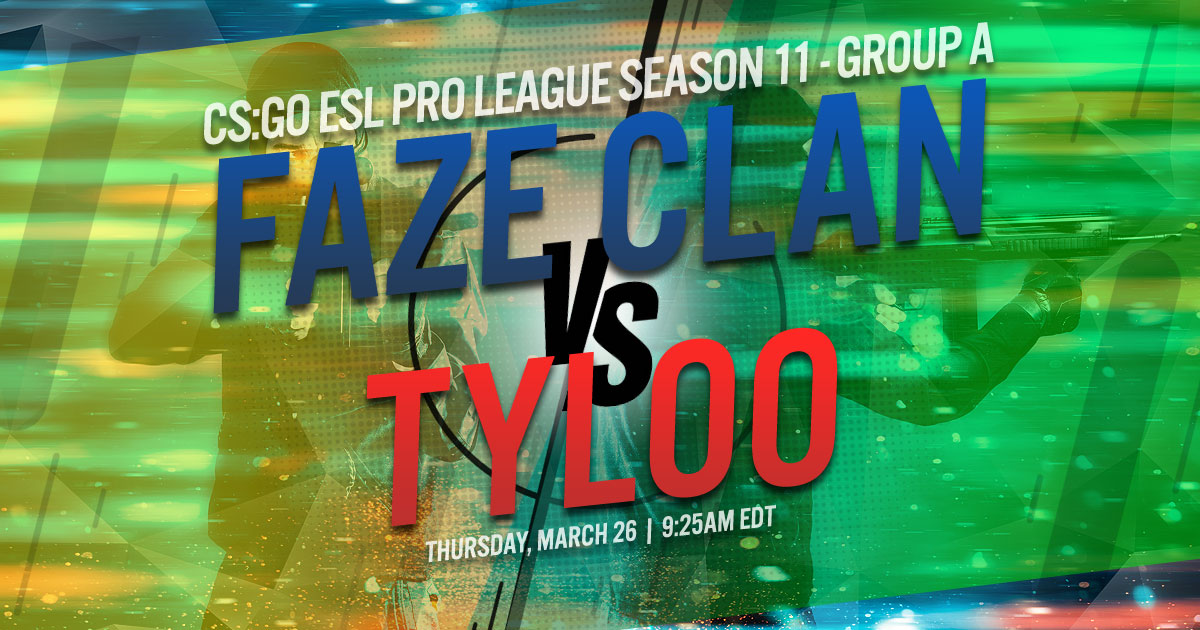 March 26, 2020 by Marc Jerbs
On Thursday, the CS:GO ESL Pro League Season 11 continues with a Group A best-of-three series matchup between European team, FaZe Clan against Chinese team, TyLoo.
Match is set to begin at 9:25AM EDT.
The FaZe Clan is ranked No. 6 in the world and No. 5 in the West European ranking.
They have a 67% kill rate last month in the Counter Strike: Global Offensive E-games.
Their last game was against World No. 1 Natus Vincere and they absorbed a crushing defeat.
With the loss, their team rating of 1300 went down to 1281 points.
TyLoo is an up and coming Asian team playing in the big leagues.
They are rank No. 33 in the world and rank No. 6 in Asia & Oceania.
Team TyLoo is doing a fine job in against their Asian counterparts in the CS:GO competition.
Things will be harder for them as they will face the best and tough team all over the world at this season's ESL Pro League.
---