SPORTS BET BLOG
NBA Eastern Conference Semifinals Game 1: (1) Milwaukee Bucks vs. (5) Boston Celtics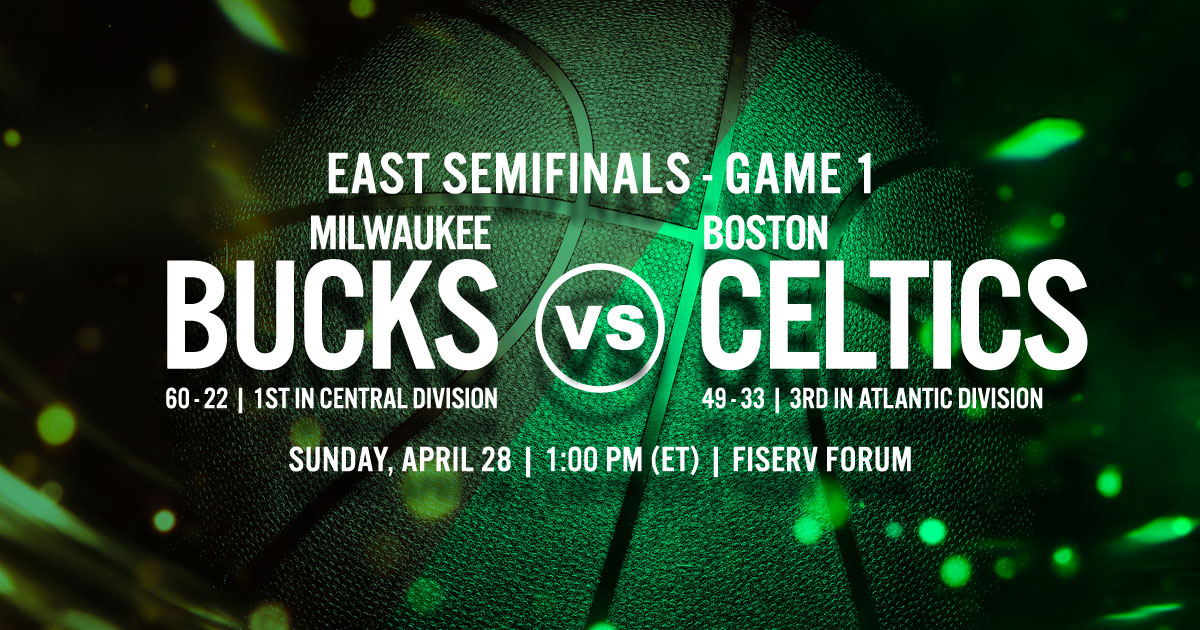 April 25, 2019
On Sunday, the Milwaukee Bucks will host Game 1 of the Eastern Conference Semifinals against the Boston Celtics. The best-of-seven series is set to start at 1PM ET. Game 1 will be hosted by Milwaukee at the Fiserv Forum in Wisconsin.
Milwaukee and Boston both advanced into the Eastern Conference semifinals by sweeping their first round opponents with ease. Bucks Giannis Antetokounmpo and rest of his teammates will face a stiffer challenge against Boston.
Boston has struggled to find consistency during the regular season but they were sensational in 1st round of the playoffs. They will be tested anew once they visit the NBA-best record holder Milwaukee Bucks.
Milwaukee's Giannis Antetokounmpo will be tasked again to lead his team as they face the Boston. He has done it during the regular season which made him one of the frontrunners for the MVP award. He's an offensive nightmare against any team in the NBA and he has a high basketball IQ.
Boston's Kyrie Irving will continue is inspiring and sensational play while his good buddy Marcus Smart is out with an oblique injury.
The Celtics are touted as one of the top teams in the Eastern Conference but they should play smart against Milwaukee in their best-of-seven semifinal series.
The sportsbook handicappers have installed the Milwaukee Bucks as an 8.5-point favorite to beat the Boston Celtics in Game 1 of the Eastern Conference Semifinals on Sunday noon.
---
WBO Welterweight Title Fight:
Terence Crawford vs. Amir Khan
April 17, 2019
On Saturday, 9PM ET, Terence Crawford (34-0, 25 KOs) will stake his WBO welterweight title against Amir Khan (33-4, 20 KOs) at Madison Square Garden in New York... read more »
---
2019 European / PGA Tour:
The Masters
April 11, 2019
On Thursday, the Augusta National Golf Club in Augusta, Georgia will host the first major golf championship, the Masters Tournament. The Masters has the smallest field of the four major championships. It is an invitational event, players who meet published criteria automatically receive an invitation... read more »
---
SPORTS VIDEOS
Full Game Highlights:
OKC Thunder vs Portland Trail Blazers (Game 5)
April 23, 2019
Watch Damian Lillard score 50 points (including the unbelievable 37-foot 3-point game winner) as the Portland Trail Blazers eliminate the Oklahoma City Thunder, 118-115, at the Moda Center on Tuesday. Credits to the video owner.
---